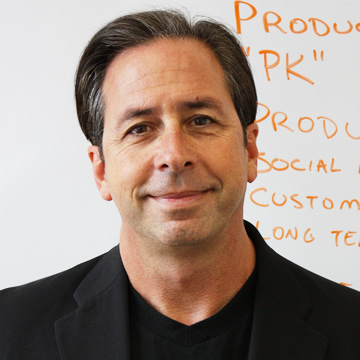 Paul Bryan, Lead Consultant
The UX Strategy Group was formed by Paul Bryan to meet the increasing need for consulting services that more closely align user experience design with business strategy and requirements. UX Strategy Group conducts consulting engagements and workshops that help UX teams base their work on solid business rationale, while at the same time addressing customer needs and innovating within a competitive environment.
Paul Bryan has the experience necessary to lead this effort. He started designing web sites in 1995 in Barcelona, Spain, soon after the web was born. He was then lead Information Architect for Sapient Corporation on multi-million dollar design projects. Paul started his private consulting practice in 2002, and since then, his clients have included some of the most successful corporations in the world—such as The Home Depot, Coca-Cola, SAP, Delta Air Lines, Philips, Macy's, Bloomingdale's, Cox, and GE.
Paul manages the UX Strategy and Planning group on LinkedIn, with over 4,000 members from around the world. He also manages the UX Freelancers group. Both groups give him a very extensive network of partners for any type of strategic UX research, design, or planning engagement that arises. Paul is organizing the first UX Strategy Conference in 2013, which promises to lay the foundation for the UX Strategy practice for years to come.
LinkedIn Profile: www.linkedin.com/in/uxexperts
Twitter: @paulbryan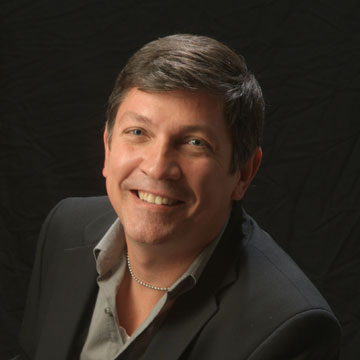 Shane McWhorter, PhD
Dr. Shane McWhorter is an Executive Director of User Experience Strategy and Design, implementing proven, best-practices user experience-based product development processes, backed by twenty-five years of practical industry experience in advanced product user experience management, design, usability, human factors and the latest technologies—including twenty years at the Ph.D.-level.
Dr. McWhorter supports the UX Strategy Partner's mission to meet the increasing need for consulting services that more closely align user experience design with your business strategy and requirements, amplifying your entire organization's inherent product development strengths toward the customer and into immediate business results.
Dr. McWhorter has held positions as Chief Human Factors Engineer at a large software company, Usability Director at a consumer electronics company, User Interface Director at a healthcare information technology company, Engineering Design Director at a defense products company and provides user experience strategy and design consultation in Defense, Consumer Electronics, Interactive and 3D Television, Web, Software, Industrial Control, and Advertising industries. Dr. McWhorter has served in a faculty position at Georgia Tech as well as adjunct faculty at several universities.
Dr. McWhorter is a member of the Human Factors and Ergonomics Society, the American Psychological Association and the User Experience Professionals' Association.
LinkedIn Profile: www.linkedin.com/in/shanemcw
Twitter: @swmcw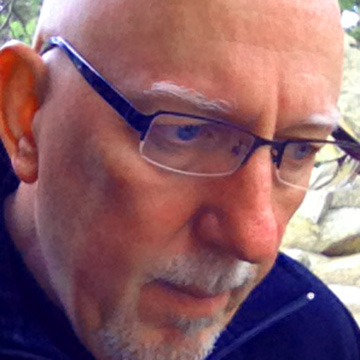 Mark Schraad
With a deep background in research, synthesis and execution, Mark has established a pattern of success building strategies that include business goals, customer needs, and technological feasibility. His career has touched branding, product, and development, but always with a fundamental focus on design and innovation.
While the experience has been broad, Mark not only revels in, but prides himself on exploring new industries and finding unseen opportunities. For the last seven years Mark has focused on consumer behavior, eCommerce and mobile applications at both the entrepreneurial and corporate level.
Over ten years as founder and CEO of a design and marketing firm Mark lead efforts in healthcare, technology, finance, and consumer goods. That experience provided an understanding of business complexities while working with companies like Sprint, GE, Newtek, Kansas City Life, DST, the Federal Reserve, Hallmark, Helzberg Diamonds, Airgas, Cerner, Bioscrip, and Hills Pet Products. Most recently Mark has been part of large initiatives to revitalize aging brands in the online space with AOL, Sears, and Kmart.
Mark has also been very active in the IxDA community in recent years including helping drive Interaction10, 11, and Interaction13 conferences. His experience and thought leadership in research, strategy, and design thinking have been influential in this fast growing and high demand profession.
LinkedIn Profile: www.linkedin.com/in/markschraad
Twitter: @mschraad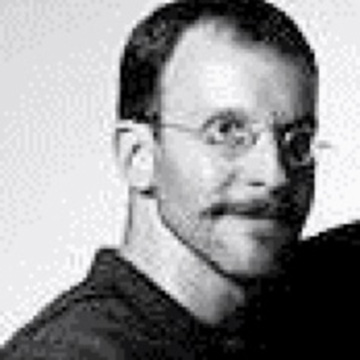 Andrew Schechterman, PhD
Andrew Schechterman, Ph.D. is an architect, designer, researcher and strategist with a secondary proficiency in behavioral medicine (board certified). His expertise is uncovering, understanding and designing for core human variables: cognition, emotion and behavior, that collectively determine how people adopt products and services in the context of their daily lives.
Dr. Schechterman leads requirements and design for turning business ideas into reality. He works closely with teams delivering successful, human centered, evidence based offerings. This includes creative frameworks, direct insight into strategy and articulation of models which can built via iterative discovery, translation of opportunity, refinement and delivery. Because these forms and frameworks are centered on human experience, his expertise continues to scale across industries such as agriculture, automotive, cosmetics, biomedical sciences, construction, consumer goods, healthcare and technology. His partnerships have included Black & Decker, Campbell's Soup, Canon, Cummins, Grainger, Howard Hughes Medical Institute (*), Intel, Knight Ridder, L'Oreal, Mercy St. John's, MTV Networks, Nike, Pepperidge Farm, Rubbermaid, and Trimble (* Nielsen Norman Award, 2010).
Engage Dr. Schechterman in leadership, interaction, information and service design, planning and strategy for integrated products, services and environments . . . yielding collaborative approaches, multiple perspectives and evidenced-based solutions that provide meaning and value.
LinkedIn Profile: www.linkedin.com/in/andrewschechterman
Twitter: @aschechterman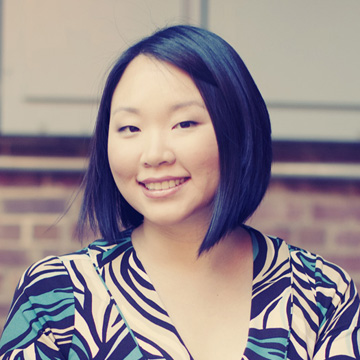 Jenny Sun
Equally versed in both the digital and physical tenets of usability, Jenny Sun has practiced design research and user experience strategy for over ten years. In 2010, Jenny co-founded SunSilvestri, a user experience design consultancy based in Atlanta, Georgia.
Throughout her career, Jenny has logged countless hours in usability labs, has created engaging digital platforms for niche markets, and has even conducted contextual inquiries in the most remote regions of Brazil and Germany.
Jenny approaches each new project with a discerning sensibility, and her creative flexibility has allowed her to collaborate with a diverse array of Fortune 500 clients in technology, manufacturing, retail, consumer products, and hospitality. Most recently, Jenny has focused her efforts in the medical and healthcare sectors, consulting on long-term strategic projects with the American Cancer Society and Philips Healthcare.
Jenny holds a BFA in Visual Communications from the School of the Art Institute of Chicago. She currently resides in Atlanta where she enjoys the burgeoning interaction design community and is actively involved with the local chapters of SIGCHI and IxDA.
LinkedIn Profile: www.linkedin.com/in/jennysun
Twitter: @SunSilvestri